Congo DR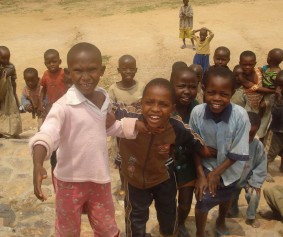 Feed a Child in Congo DR
It is hard to imagine a country as broken as Congo DR. The nation has suffered many years of corruption and exploitation. The result is a country where levels of poverty are intolerable. On top of this is the legacy of a civil war which has seen the largest loss of life since the second World War.
PFJ is working in the Matete distict of Kinshasa where we partner with Bethlehem Church in delivering a programme to feed the poorest of the poor. We are committed to feeding up to 100 children on a regular basis. In addition, there are nutrition lessons and free medical treatment provided in an atmosphere of care where positive steps are taken to try and keep the children off the streets. All of this costs just £3 a month per child (the equivalent of a visit to Starbucks).
£3 a month to feed a child.