Uganda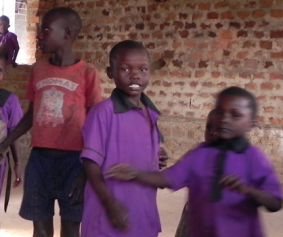 Buwesunguyi
One of the most beautiful locations we work in is Buwesunguyi in Uganda. This is a remote part of Uganda set in the hills around Mount Elgon close to the Kenyan border. We have 3 objectives that we have agreed with the local community:-
Health Care – We have built St Marks Health Centre which provides medical care for around 9,000 people. People are literally being saved from life threatening diseases like malaria.
Education – We have built a primary school which can provide education for up to 80 children from families living in extreme poverty. We run a child sponsorship scheme where, for £20 a month, education, meals and health care will be provided.
Business – We have established a piggery project through community co-operatives giving villages an alternative income to subsistence farming.
£20 a month provides a place in school together with meals and free health care.