Maisha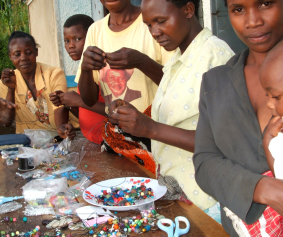 Bringing hope through empowering women
A number of years ago a young man visited Mark in Uganda to explain his financial situation and ask for help.
Mark explained that a donation would leave us giving another in six months and another and another leaving both parties poor. However, if he could give us a business idea we would invest so that he could take control of his destiny and work his way out of poverty. Since then we have established many businesses in Uganda, Rwanda and Tanzania ranging from poultry farms to arts and crafts.
A one off gift of £50 to help set up a new business.