Zambia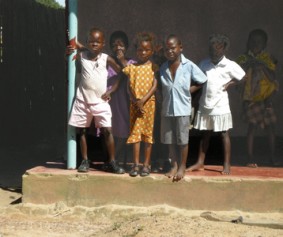 Streetlife Project
One of the first projects in which we became involved is the Streetlife project in the copper town of Kitwe.
HIV/AIDS has had a devastating impact on this community where up to 25% of the population have been affected, leaving many orphans whose only alternative is to live on the streets. Streetlife has provided a home for 20 boys and a home for 18 girls in addition to running feeding programmes for around 100 children. We have partnered with this project since 2004 through a monthly partnership scheme.
£10 a month to care for street children in Zambia.